Should You Use DIY Video Creation Tools For Your Business?
Many wonder if they should pay a professional team to create videos for their business, or do it on their own. After all, there are many websites that offer free video editing and allow users to create DIY videos for their business. They sell you the proposition that you can make functional, custom DIY videos for your business without any video editing skills. The fact is DIY online video is a bad idea for your business. Here is why: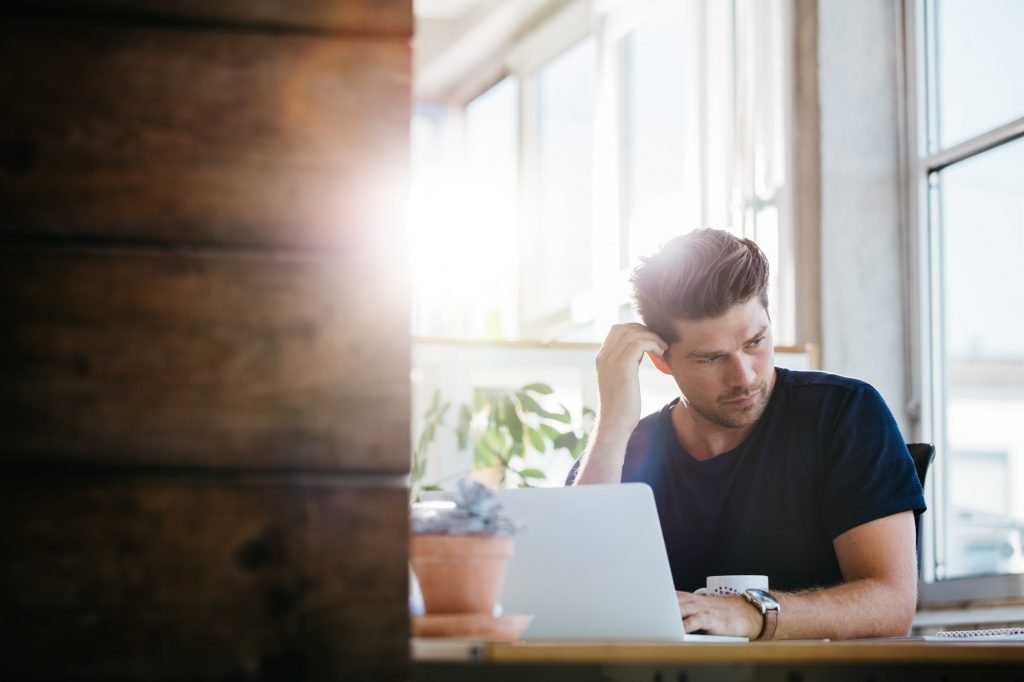 1) Bad first impressions
First impression matters the most for businesses. Your videos are an important advertising tool for your business, and are meant to grab the attention of customers from the very first moment. Most DIY videos just end up looking sub-standard topped with the impression that the business owners has a "we'll make do with this" attitude.  Remember, if you customers think you don't care about your business, why would you care about theirs?  These can hurt the credibility of your organisation, and clients or customers will find your business coming up short before your competitors.  Quality always win over customers and with a professionally produced video presentation, you know it can only associate your business with passion, quality and professionalism. 
2) You Need A Unique Video, Don't You?
Well, sorry to burst your bubble – you won't get one!
These online tools have pre-built libraries for illustrations and effects. These items must be already used by thousands of other companies and projects. There's a good chance that even your competitions might have used them.
You seriously don't want to look like one of those scammy companies, do you? Even the background music and small audios in-between the video will be low quality stock audios that are available for almost anyone and has been around for a very long time.
Unless you don't want to end up with a corporate video that has styles, movements, elements and audios that are overused all over the internet, you should really stick to the professionals.
3) You Won't Be Able To Bring In Your Brand Identity
Every brand has a unique identity (and need one).
While an agency uses multiple tools and collaborates with different people to get a video done. With DIY videos, you'll have to limit yourself to a single platform. This will result in a video without a character or brand identity.
These tools won't be able to produce professional videos that follow the brand guidelines like a video production house would do.
While we create videos for a particular brand, it's really important to follow certain aspects of visual identity. It can be colors, fonts, layout, illustration styles, communication language and all. These factors can't be brought into videos to the right amount using any of the DIY video tools out there.
4) Think You Can Save Time? You're Wrong!
You might be thinking that you're gonna save a lot of time. Well, sorry again. 
Nope, you can't. Even though this so-called "Do-It-Yourself" stuff sounds so easy and quick, it's not. It's not just dragging and dropping elements into the canvas and pushing the magic button to create an animated 2D or video, there's a lot to it.
First, you have to come up with the concept. That's a lot of thinking!  And if the tool doesn't allow you to change anything at all…you're screwed.
And then, you'll have to write a script. A compelling one. Multiply the time you took to come up with the concept with 5 and that's how much time you'll need in an average.
Time for creating the storyboard. It doesn't usually take a lot of time. But for first timers, it does. And it can seriously get overwhelming.
Wow, you've come a long way. Good work. Now starts the 'not-too-easy' part.
You'll be needing a voice over for your video. You have two options. Either you convert a written text into robotic audio that sounds creepy. Or you record on your own (which you know isn't gonna be awesome).
Now comes the interesting (yet confusing) part. Picking the styles and elements.
Then the most important part: Editing! Trust me, it's not a rainbow unicorn.
Let's say you're done with all these (hectic) tasks. Now you'll have to compile all these together with the right way to create your business video.
But even after doing this, how sure are you that the video is gonna be pleasing to the eyes or converting? My bet is – they are not going to be.
Plus, you could be saving the whole amount of time you're going to spend on the DIY software on marketing your business in an area you're actually an expert on. Speaking about expertise:
A video production company like capital M productions has creative experts on all the micro-tasks in the process of creating a highly converting corporate video. The best part? Most of these will be done in parallel, which in turns save a lot of time for the process to finish.
5) Remember, You're Not An Expert. And So Isn't The Tool
Have you created videos before? Or have you ever witnessed the whole process of making one?
DIY tools may be good for low budget videos, but only a good, professional creative team with marketing knowledge can execute a strong script and an end product that converts. If it does not help convert, why a video in the first place? An agency can have an outsider's perspective about your product. This will help as all your customers are going to be "outsiders". How would an automated software or app know all this?
Video experts like us (yes, we'd brag) know how to grab the merely interested people's attention, keep them engaged and use persuasive psychology through audio and visuals to convert them into customers.
An agency that has worked with many clients spanning across various industries would have gathered a lot of data and insights to frame and message and create good videos. They have tried and tested process that they follow to create the best quality output in the shortest possible time.
That's exactly what you don't get when you use a DIY explainer video tool.
Conclusion!
Once your target audience associates your business with low quality videos, lack of passion and unprofessionalism, it can be very hard to win them back. The damage is done.  You will probably need to hire a professional video strategist.  It can be very tough for the team to reverse the damage and it will probably cost a lot more money to perform damage control.   So get it done right from the very beginning.  There are reasons why we are professionals in this industry.
Our Video Production Service List
CORPORATE VIDEOS
PRODUCT VIDEOS
TRAINING VIDEOS
VIDEOGRAPHY
EXPLAINER VIDEOS
2D ANIMATIONS
TELEVISION COMMERCIALS
SOCIAL MEDIA VIDEOS
MARKETING VIDEOS
BRANDING VIDEOS
MOTION GRAPHICS
VIDEO EDITING
WHITE BOARD ANIMATION
3D ANIMATIONS
YOUTUBE VIDEOS
VIDEO MARKETING