7 Reasons Why Voice Overs are Crucial for Your Videos!
When it comes to creating a narrated video, there are some things that you have to get right. While the video's quality has to be spot on, the audio is equally as important because it helps deliver your message and form the basis of what will capture your audience's attention.
A professional voice-over can make a powerful addition to your branding strategy. This is especially true for brands considering creating compelling explainer videos to enhance their marketing campaign.
Here are some of the benefits on why choosing a professional can help set you apart from the competition:
1. It's All About the Tone
When it comes to creating a narrative video, there are some important things that you need to get right. While the video's quality has to be spot on, audio is equally as important because it helps to deliver your message and form the basis of what will capture the attention of your audience.
2. Your Audience Will Feel Like They Have Been Identified
To create a video that really resonates with your audience, you need an actor who has the right voice and message to match.
When you understand your audience, you're better able to choose a voice that sounds like them, which will make your audience feel more comfortable with the brand and more likely to identify with it.
3. They Show You Can be Trusted
Your audience wants to be able to trust you and your brand. When selecting a voice over actor whose voice sounds confident and credible, it can help you on your path to achieving this trust.
Your strategy should include picking a voice that reflects your audience, the place where you are selling your product/service. Pay attention to accents and inflexions because they can alter how your audience perceives your message.
4. A Professional Voice Over Can Help Call Your Audience to Take Action
Nearly all videos have a call to action, even explainer videos. But if you're producing any video, it's imperative that your voice over actor clearly and concisely explain the video's purpose. The right voice-over will guide your viewers in the right direction.  Search for VoiceOver on Google and you will be spoilt for choice.  
5. They Introduce Character and Add Dimension
When you hire professional voice actors, you know your project is in the hands of someone who will bring it to life. It's because they have the ability to add character and personality that will give your video an extra dimension. Their interesting voice delivers enlightenment and complexity in a way only a trained voice can.
6. Your Video Will Sound as Great as it Looks
If 'video success' is your aim, then you need to understand precisely what makes for an effective online video campaign. This is all about making your viewers feel something – or at least having them want more of the same.
For the best visuals, you need the right equipment and a production company's trained hands, especially if your end-product is an explainer video. 
A voice-over that matches the quality and effort you've put into the production will make your video stand out.
7. If You Want Your Brand To Be Remembered, Go For A Distinctive Voice
It's every brand's goal to have their message stuck in the minds of their audience.
You want people to associate your brand with you and what you stand for. This is where voice-overs can help – they can make your brand stand out from the rest.
TIP:  When choosing an actor for your next voice over project, consider someone you can work with over a longer period and in the future. This will provide your brand and your videos with an element of consistency that will look great for your business.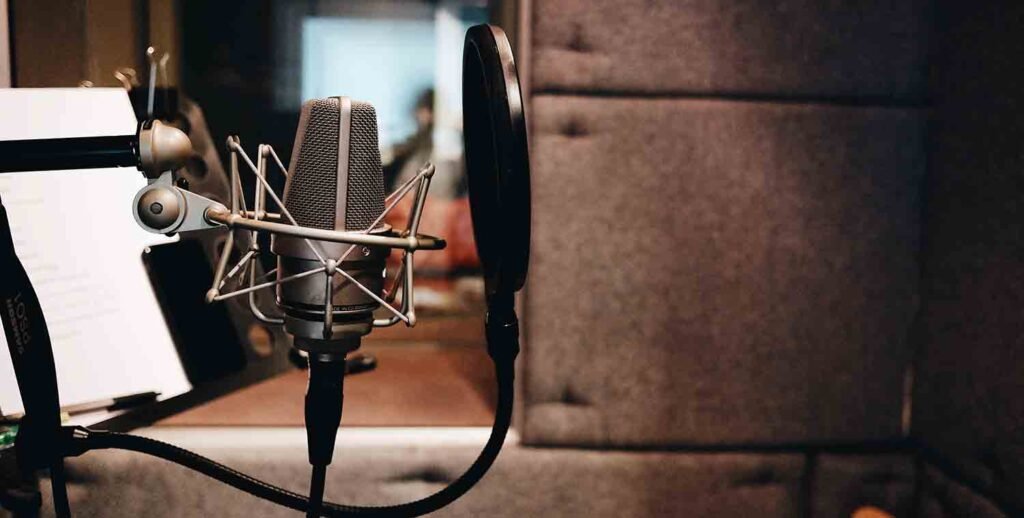 Where do you find voice over actor?
Casting a voice actor for your video is not something you do lightly. It's important to get the right person for the job, especially if you have a tight budget. Online casting platforms can help you find exactly the kind of voice you need at an affordable price, allowing your project to move forward and stay on schedule.
At Voices, clients have access to over 200,000 voice over actors, many of which are well known to the world. The list includes Microsoft, Reader's Digest and the History Channel.
Also, since narrated videos are generally used in several countries and, as such, require voiceover performances in many languages – a company like Voices is a great choice, offering actors who are multilingual and/or native speakers of foreign languages.  capital M productions, being a video production company that provides video translation service, also has a good list of voiceover talent that they work with.
However, if you are in Asia or creating a presentation targeting the asian market, it is important that you get a talent that is familiar with the right asian pronunciation.  This is especially important for pronunciation of names or places that is of Asian names.  Doing a web search for VoiceOver Singapore will definitely help you in getting the right talent.  Here are a few local English speaking voice talents you can consider.
https://laurakee.sg/portfolio/vo-artist/
https://getcraft.com/marc.nair/voiceover
https://www.arielthevoice.com/music
In Conclusion – It Will Be Difficult To Go Wrong When You Hire a Professional Voice Over Talent
A voice actor is crucially important, offering much more than just a voice for your videos. Professional voice actors understand what you require and what your video needs. Choosing the right voice over actor for your brand and project will provide the right touch of emotion and tone to lift your video to a professional and appealing level.
Your message has to be delivered to your audience correctly, and a voice actor can set the tone through a voice over performance that communicates to your audience on every level. Their ability to follow a script and add in the required emotion means that you are always getting an investment for your buck.   However, if you need the whole package, i.e. to get a video produced complete with filming, post-production and VoiceOver, you can get in touch with us.