Professional Video Production Services in Singapore
We're a full-service media agency providing affordable and reliable video production services for more than 18 years. With years of experience in hand, we are able take care of all production aspects from creative development to filming to post-production to final cut/video delivery.
We're the video experts so when you work with us, you're in good hands. We have a seamless workflow that ensures success in conveying your stories.  Read more about our production process here.
Here is a list of our video production services.
While corporate videos have a long tainted history of being boring, bland and unappealing, we bring a new approach. We're a different breed altogether- we care about our work immensely – how it's received, how it looks and most importantly, how it performs. 
Getting a face-to-face sales meeting can be quite a task.  Before cold-calling, you should first try to build a connection with your prospective customers. Videos has been proven to be the most effective way to do that. Using purpose-built video, your company can interact with these prospective clients. That makes it easy for your prospects to get to know your company outside of a face-to-face sales meeting.
Want to increase enthusiasm for your brand? Our team can create a highlight reel for company videos that are value-focused and give people multiple reasons to become fans of your brand. You can use these videos to anchor your website, shake up social media, amaze your email database, or tickle your target market.
Ensuring that your product or service is presented to your standards can often mean the difference between success and failure. By providing a video of what you expect during each interaction with your customer, you are giving that same objective training procedure you established from the beginning. Fragrance Du Bois requested for a storyline in their video and this is what we have achieved.
We offer complete HD and 4k film formats beginning with some of the best scriptwriting and storyboard concepts and finishing with blockbuster music scoring. Our directors and producers consistently turn out profitable results for our corporate clientele.  Results you would expect from a professional Singapore video production company.
An explainer video is a short-form visual usually used for marketing or sales purposes that highlights a company's message, product, service or business idea compellingly and efficiently. These visuals that often incorporate videos, animations and motion graphics are so popular for any marketing and branding purposes. You can also use these videos on your website.
Testimonials & Case Studies
No matter the market, customers and companies seek out third-party recommendations when making purchases. For both B2C and B2B, video testimonials and case studies provide the social proof to compel them into action. High quality, polished natural talking heads video seem effortless to the viewer but be assured a lot of time was spent in preparation before the shoot.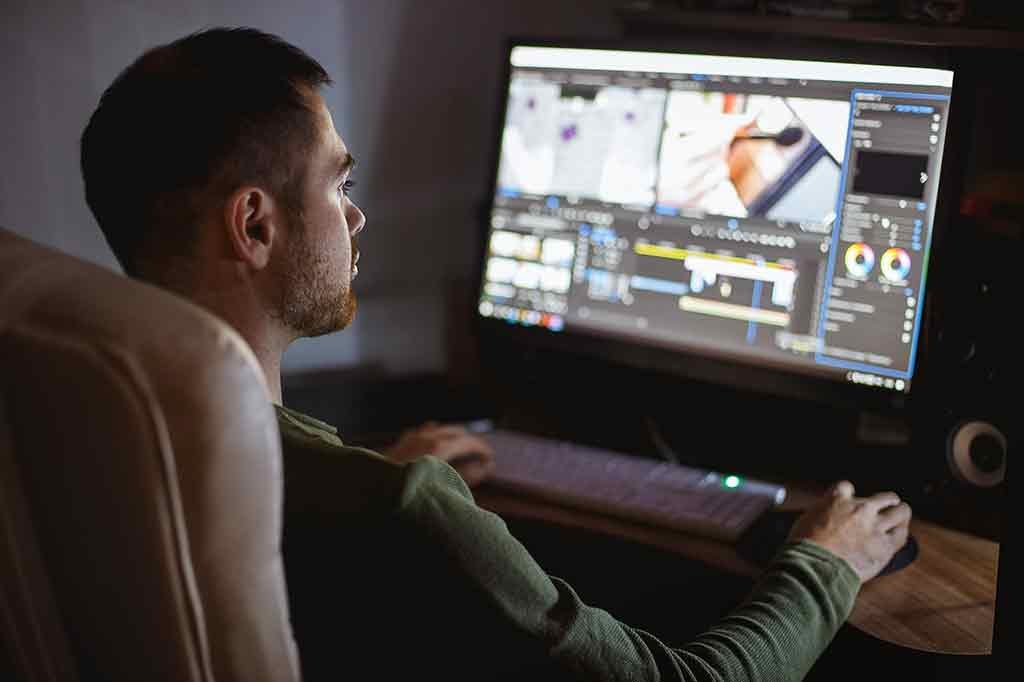 Post-Production/Video Editing
We provide post-production / video editing with either client providing the footage or by using stock footage from our own library.  We can also assist with animation, script-writing and voice-overs.  We complete the edit by providing music and sound fx that is copyright-free.  The result is always a professionally produced video presentation.
When you want to grab social media users' attention, it's time for something bold, engaging, and downright unconventional. Video marketing is the thing now! Our videos are an amazing tool that allows scrolling users to stop on a dime and watch. Your brand will stand out among competitors. As a video production company, we'll help any business create videos that not only rack up hashtags, shares, retweets, etc. but convert customers too.
Our full list of video production services include:
Corporate Video
Product Video
Training Video
Social Media Content
Recruitment Video
TV Commercials
Explainer Videos